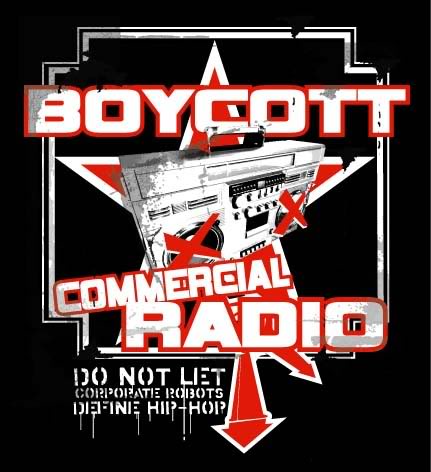 PTC Joins Broad Coalition in Calling on Radio Stations to Stop Airing Date Rape Song
LOS ANGELES (April 2, 2013) – The Parents Television Council (PTC), along with Rap Rehab, Industry Ears, and a broad coalition of organizations, is calling on radio stations across the country to cease airing a song called "U.O.E.N.O." that infers drugging a woman and taking her home to rape her. In addition, the PTC is calling on the Federal Communications Commission (FCC) to review whether broadcasters are violating their public interest obligation by airing music that promotes date rape and drug use.
The song by rapper Rick Ross talks about "molly," a slang term for a narcotic that is used to reduce inhibitions and promote feelings of euphoria and sexuality, in other words, a date-rape drug.
The lyrics in question are as follows:
"Put molly all in her champagne/She ain't even know it
I took her home and I enjoyed that/ She ain't even know it."
"There is never a good reason for songs legitimizing or glorifying rape to be played or promoted by radio stations…ever," said PTC President Tim Winter. "Radio stations that have played this song must be held publicly accountable for breaching their statutory public interest obligation, and thus, we are calling on the FCC to investigate. Radio stations make a commitment to serve the public interest when they receive a broadcasting license. Promoting date rape is certainly not in the public interest."
Rap Rehab Founder and PTC Advisory Board Member Paul Porter has also called on radio stations to halt playing Ross' song. "This drug-rape culture has become a permanent theme song for broadcasters for far too long, but I've never seen the African-American community so outraged over song lyrics like these. The issues the song touches on -  date rape and drug use – have hit a nerve and now we are saying enough is enough."
"This issue is particularly sensitive given the discussion about 'a culture of rape' in this country surrounding the Steubenville, Ohio, rape case. If we don't stand up against this kind of vile material now, how far will things go in the future? For too long, broadcasters have green-lighted content that promotes violence and denigrates women. It's time to hold broadcasters accountable," said Porter.
For more information on the coalition and the Rap Rehab petition, see http://raprehab.com/petition-rape-rick-ross-and-responsibility-rrr/.
The Parents Television Council® (www.parentstv.org®) is a non-partisan education organization advocating responsible entertainment. It was founded in 1995 to ensure that children are not constantly assaulted by sex, violence and profanity on television and in other media. This national grassroots organization has more than 1.3 million members and 56 chapters across the United States, and works with television producers, broadcasters, networks and sponsors in an effort to stem the flow of harmful and negative messages targeted to children. The PTC™ also works with elected and appointed government officials to enforce broadcast decency standards. Most importantly, the PTC produces critical research and publications documenting the dramatic increase in sex, violence and profanity in entertainment. This information is provided free of charge so parents can make informed viewing choices for their own families.
Industry Ears is a consortium of entertainment and broadcast industry professionals with more than 60 years of experience dedicated to revealing truth and promoting justice in media.
Rap Rehab aims to reach young people to give the untold truth about how the music industry works.
For media inquiries, please contact Kelly Oliver at (703) 307-9404 or at kelly@kellyoliverpr.com.
–