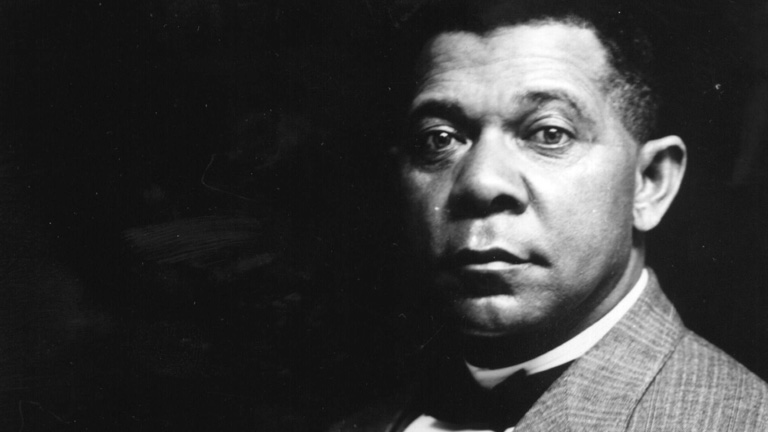 Connecting Zimbabwe to Booker T. Washington
                      By Obi Egbuna Jr
For the past 48 years so-called African Americans have used the day of April 4th to reflect on both the cowardly assassination of the iconic Civil and Human Rights champion Dr. Martin Luther King Jr along with his bold and timely condemnation of the US Imperialist war on Vietnam at the Riverside Baptist Church in New York City, that occurred exactly one numerical year before he was fatally shot and murdered in cold blood at the Lorraine Motel in Memphis, Tennesee at 7:01pm central time.
Because of a tendency to isolate our struggle inside US borders from our never ending quest to unite and liberate our beloved mother continent, we clearly understand why the historic address to Corporate Council on Africa(CCA) by Zimbabwe's Minister of Tourism and Hospitality the Honorable Dr. Eng Walter Mzembi on this same exact calendar day could have been overlooked by those amongst us with a narrow and shortsighted focus, that is a direct bi-product of our collective failure to complete the process of total decolonization and post slave trauma.
The so-called African-American community has also been intellectually compromised by a force- fed   historical narrative, aimed at manipulating our people into believing they have the luxury of confining an analysis of our struggle to the time period of 1955-1968, which happens to be coincide with the time period that Dr. King was the central figure of the Civil/Human rights movement.
What the people of Zimbabwe should know from the most committed war veterans to those who are part of the born free generation is that when Minister Mzembi was presenting not only Zimbabwe and SADC's but all of Africa's case before the CCA, he was also invoking the spirit of the giant and humble servant of the African world Booker T. Washington who first appeared on planet earth on the April 5th 1856.
As we fight on a daily basis both on the African continent and diaspora to remind each other that we are truly one people with one history and one struggle, we are confident that once the brightest and most visionary minds in the field of education get their hands on the book Booker T. Washington in Africa: The Making of a Pan Africanist written by Dr. Tyrene Wright, they will clearly understand how a frontline servant who transitioned to the ancestors in 1915 embarked on a path that is a continuum of what the African Union is advocating through the vessel called Agenda 2063.
 While the theme of Minister Mzembi's talk before the CCA was Destination Africa: The Future of African Tourism, Zimbabweans specifically and Africans generally who are well aware of this organizations aims and objectives, fully realize the political and diplomatic sensitivity concerning a Minister representing an African nation whose main pillars of its industrial sector were just directly and specifically targeted by the Office of Foreign Assets Control of the US Department of Treasury exactly one month before this forum took place in Washington DC.
One of the main functions of the CCA is to promote data that makes investing in Africa enticing to the Fortune 500 companies many of who belong to the notorious Council of Foreign Relations and are group members of CCA, who appear to find CCA's public relations spin on Africa's vast wealth and human and material resources completely irresistible.
 A key marketing ploy for the CCA is their Africa today and Africa tomorrow portfolio that addresses 5 areas of focus and concentration Agricultural Output, Middle Class Households, Infrastructure Development, Oil Gas and Mineral Production, and Mobile Phone Subscribers.
The numbers are as follows Agricultural output today in Africa is 280 billion dollars tomorrow 880 billion dollars, Middle Class Households today 335 million tomorrow 1.1 billion, Infrastructure Development  today 45 billion tomorrow 93 billion, oil and gas mineral production today 430 billion tomorrow 540 billion, mobile phone subscribers 316 billion tomorrow 850 billion dollars.
What makes this data invaluable is not only because it reveals CCA's motives and aspirations but exposes that US-EU Imperialism has never confined intelligence to their political and military circles and installations exclusively.
If Booker T. Washington was still amongst us he could have a heart- felt meeting of the minds with President Mugabe and remind him that during that because Tuskegee University began with only 30 students on July 4th 1881, but evolved into a trailblazing citadel that was home to 1,400 students from 27 states and territories outside US borders that included Africa, Cuba, Puerto Rico, Jamaica to name a few, when this work became public knowledge Mr. Washington began rubbing shoulders with the following corporate magnates George Eastman who is the founder of Kodak, Julius Rosenwald the President of Sears Roebuck and Company President and the Standard Oil Magnate Henry Huttleston Rogers. It was during this period that Mr. Washington started the National Negro Business Council for the purpose of teaching African people inside US borders to be both industrious and self-determining.
One of the alarming contradictions of the US-EU Imperialist Empire past and present is their most business savvy magnates and conglomerates will remain close enough in proximity to African people, for the sole purpose of monitoring our progress, for the purpose of examining how they can wreak the benefits, what has been immensely difficult for them to stomach is engaging their former slaves and colonial subjects like President Mugabe and Mr. Washington who recognize that our ability to be remain self- sufficient is a principle that is non-negotiable.
When Minister Mzembi briefed President Mugabe concerning his conversations with CCA and the US State Department, it would come as no surprise if a study is not conducted for the purpose of conducting a study of US Corporate interests today with their agenda during what was coined the Progressive Era which began in 1890 the year Zimbabwe was colonized by Britain and Rhodesia till 1920.
During this period US politicians and businessman put emphasis on science, technology, expertise mainly stressing education, this resulted in Mr. Rosenwald of Sears and Roebuck helping support the construction and operation of more than 5,000 schools under the watchful eye of Booker T. Washington.
In 1896 the same year Mbuya Nehanda led the 1st chimurenga Booker T Washington hired the immortal agronomist George Washington Carver to head up the agricultural department at Tuskegee where he taught for 47 years, while Dr. Carver is best known for his work with the sweet potato and peanut, it must be noted that he created an industrial research laboratory and a mobile classroom called the Jesup Wagon named after the New York financier and philanthropist Morris Ketchum Jessup who financed this particular effort.
 When President Mugabe deployed Minister Mzembi who along with Zimbabwe's Ambassador to the US H.E Ammon Mutembwa engaged the US State department it can be argued that this is an extension of Mr. Washington sitting down with President McKinley's Secretary of Agriculture James Wilson that led to a meeting with President McKinley.
At this moment the CCA has amongst its 25 board of directors Africa's richest man Mr. Aliko Dangoute of Nigeria who when visiting Zimbabwe last year to announce he was investing on the ground along with Mr Jabu Mubuza of Telkom, he irony the wife of Ambassador Mutembwa Mrs. Priscilla Mutembwa is currently not only the Director of CCA's ICT program and working group but their contact relations person with African embassies in Washington. This illustrates Zimbabwe's ability to penetrate hostile circles to strategically leverage the lifting of US-EU sanctions.
It was Mr. Washington who said that "no race can prosper till it learns that there is much dignity in tilling a field as in writing a poem", As Zimbabwe prepares to celebrate its 36 year of independence, we are sure Booker T Washington would consider the land reclamation program and the indigenization poetry in motion.
Obi Egbuna Jr is the US Correspondent to the Herald and the external relations officer of ZICUFA(Zimbabwe Cuba Friendship Association) his email is obiegbuna15@gmail.com