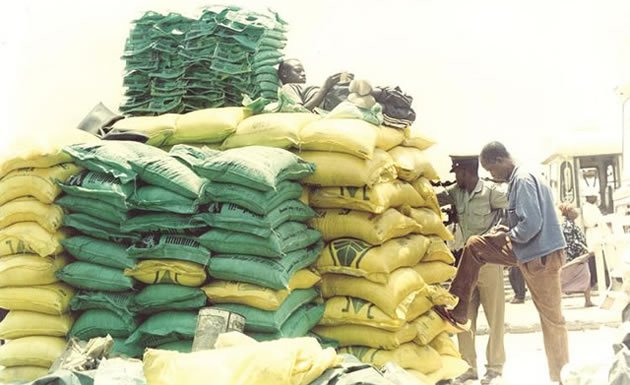 OFAC using Chemplex ZFC as scapegoats
By Obi Egbuna Jr
When discussing the long term impact of rape and plunder in his epic book Neo Colonialism: The Last Stage of Imperialism Osagyefo Kwame Nkrumah boldly stated "Africa is having to pay a huge price once more for the historical accident that this vast and compact continent brought fabulous profits to western capitalism, first out of the trade in its people and then out of imperialist exploitation. This enrichment of one side of the world out of the exploitation of the other has left the African economy without the means to industrialize." It is a major disappointment that whenever African heads of state, Ministers, Diplomats, Scholars and grass roots organizers pay homage to the Osagyefo, they chose to ignore key aspects of his life experiences, lessons and warnings, concerning the future of Mother Africa.
For the last 15 years Zimbabwe's main critics and detractors have been to put it bluntly linguistically manipulative concerning the word targeted when discussing ZDERA (Zimbabwe Democracy and Economic Recovery Act of 2001). Because it is fair to express that President Mugabe and ZANU-PF along with Zimbabwe 13 million citizens have for the most part mastered the language forced on them by their former colonial master, the main constituents confused by this word are Africans based in the US and EU, who appear to be rather content with letting US-EU Imperialism continue to attempt to impose its political will on Zimbabwe through diplomatic means. This provides context for those who clearly understand whether we are talking about a hunter of wild animals or a military sniper with exquisite marksmanship, your goal is to hit your target with pinpoint accuracy.
This best describes the thought process of the US Treasury Department's Office of Foreign Assets Control which in the latest turn concerning US-EU sanctions on Zimbabwe have decided to target Chemplex Corporation Limited and the Zimbabwe Fertilizer Company(ZFC).
What US-EU Imperialism has failed to recognize is whenever they target any member of Government, Business, or Project aimed at elevating the standard of living for everyday Zimbabweans, it completely nullifies their argument that openly and unapologetically seeking an illegal racist and fascist regime change is not their ultimate aim and objective, the Obama and Cameron administration will also learn they too are being targeted for their reactionary and hostile behavior towards Zimbabwe.
At the moment Chemplex's employment roster is roughly around 1,000 people including more than 100 engineers, chemists, technicians and other skilled professionals, Chemplex also trains graduates and apprentices every year and thus contributes to the national manpower development.
Chemplex supplies chemical raw materials to the following industries Agriculture: Food Processing and Preservation, Horticulture, Rubber Technology, Packaging Industry, Mining, Animal and Public Health, Mettalurgical, Dry Cleaning, Textile, Detergent Manufacturing and Water Treatment Services.
 The work of Chemplex reveals that Phosphate contributes significantly(59%) to the NPK compound fertilizers formulation in Zimbabwe, supporting data also demonstrates that Phosphate is a vital nutritional component required by plants and most soils in Zimbabwe are phosphate deficient, therefore the phosphate industry is critical to the agricultural sector than ever before.
One of Chemplex's subsidiaries Chemical and Animal Public Health manufactures cattle dips such as Deltatick and Tickbuster that include spary-ons pour-ons and total immersion regimen;grain protectant such as chikwapuro,malaria vector control such as the Deltaguard range of mosquito killers,household pesticules such as guard rat killer. Chemplex also has developed a method to use Aluminum Sulphate for portable water treatment by not only the city of Harare but other municipalities in Zimbabwe like Banket, Karoi, Guruve, Chinoyi and Gokwe.
Chemplex Corporation also has six 100% owned companies which include ZimPhos,Dorowa,Chemplex Marketing,Chemplex Animal and Public Health, GD Haulage and G&W minierals. Chemplex also owns controlling stakes of 50% in ZFC Limited and 63% in Allied Insurance and a significant stake of 36% in Sable Chemicals.
The ZFC's motto is Helping You to get a Better Crop, this other target of OFAC happens to be involved in a massive campaign to encourage all users of their products to protect the environment through correct and safe use of chemicals as well as proper disposal of empty containers.
Because Chemplex and ZFC's work is aimed at bringing total stability to the following areas of concentration Agriculture, Health, Public Works and Environment, this recent overture by OFAC comes on the heels of another drought that the SADC region was subjected to at the end of last numerical year.
According to the data of the World Food Program poor rains left 14 million people in the SADC region  directly compromised 2.8 million in Madagascar, 1.9 million in Madagascar and 1.5 million in Zimbabwe where 35% of last year's harvest was reduced compared with the previous year of massive crop failure.
This magnifies the flaws in the arguments US-EU Imperialism continue to make concerning Zimbabwe's revolutionary and groundbreaking Land Reclamation program, which for the most part are completely dismissive of the role droughts have played in a lack of agricultural production.
As President Mugabe and ZANU-PF have told the world environmental dynamics and complications such as droughts can never negate the fact that Zimbabwe's land will be controlled by its indigenous people till the end of time. 
The African world at home and abroad must recognize that OFAC's cowardly attack on Chemplex and ZFC exposes the role that industrialization plays in the decolonization process. Before IDCZ(Industrial Development Corporation of Zimbabwe) a self financing national development finance institution controlled by President Mugabe and ZANU-PF purchased Chemplex 26 years ago in 1990, which marked the 10th anniversary of Zimbabwe's independence, Chemplex was a subsidiary of AECI South Africa.
It must be shared on a Pan African and Global Scale is that AECI is an acronym for African Explosives and Chemical Industries who in 1944 changed its name from African Explosives and Industries the original name during its initial creation 20 years earlier, AECI was formed based on the interests of the UK based company Nobel Industries interests in South Africa and the manufacturing arm of DeBeers Consolidated Diamond Mines of Kimberley,AECI's main purpose was to provide blasting explosives and detonators to South African gold and diamond mines.  AECI was also the only South African producer of phosphate fertilizer and today operates companies in the following market segments mining solutions, specialty fibres, specialty chemicals and real estate.  
Based on the industrialist exploits of the British and Rhodesians in Zimbabwe IDCZ which was established in 1963 during an act of Parliament during the Smith regime, some of the key subsidiary companies like National Furniture Industries formed in 1968 and Olivine formed in 1931 are objectively speaking tied to Zimbabwe's dark and horrific past.
While Olivine industries has developed many local products like Baker Fats, Cooking oil, Margarine, Perfection Soap, it must be noted that two years after independence the company was purchased and controlled by the global conglomerate Heinz in 1982, until their exit in 2007.
The widow of late US Senator John Heinz III is the current wife of US Secretary of State John Kerry, we must not forget her place of birth is Mozambique and her real name is Marie Teresa Thierstein Simores Ferreira. When we take into consideration that Secretary Kerry is a co-sponsor of ZDERA and was the angriest member of the Obama administration when former Zimbabwean Prime Minister Morgan Tsvangirai was trounced in the 2013 elections, his marriage to a right wing businesswoman who enjoyed the comforts of Portugese colonial rule, it is safe to say his hatred of President Mugabe and ZANU-PF is a family tradition.
If the US-EU alliance continues to propagate the notion that US-EU sanctions are targeted our response will be we know exactly where you are aiming.
Obi Egbuna Jr is the US Correspondent to the Herald and the external relations officer of ZICUFA(Zimbabwe-Cuba Friendship Association) his email is obiegbuna15@gmail.com