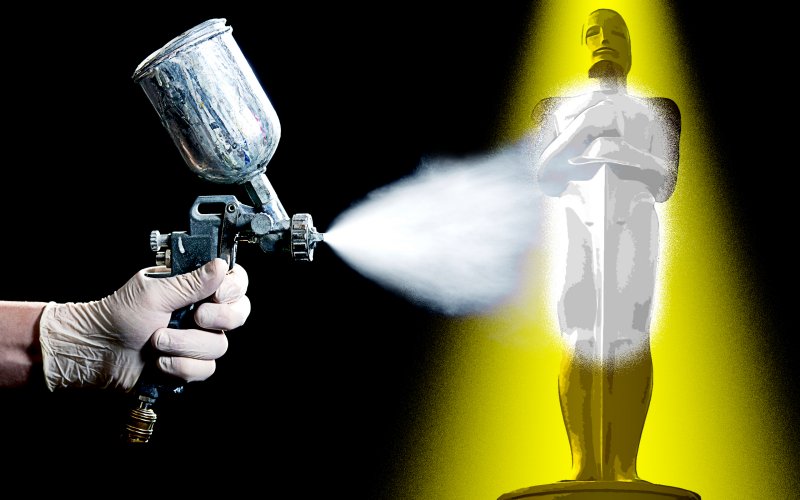 Raising Zim Question during Oscars
As the international community prepares to watch for the 88
th
Academy Awards, which will be shown in 200 countries, what has garnered more attention, is none of the 20 nominees for the best or supporting actor or actress are of direct African descent and ancestry. The internationally acclaimed actor and musician Will Smith, who many of his colleagues feel was snubbed outright for his performance as Dr. Bennet Omalu in the 2015 film Concussion, made the following remarks "The beauty of Hollywood combined with American ideals is the ultimate dreams for humanity" followed by "Diversity is America's Superpower". These comments made by Mr. Smith during an interview on Good Morning America were inspired by a public service announcement by his wife actress Jada Pinkett Smith whose comments had a more nationalist leaning.
When weighing in on this matter Mrs. Pinkett- Smith stated "begging for acknowledgement or even asking diminishes dignity and power and we are a dignified people and we are powerful and let's not forget it and let's do us differently". Our sister ended her remarks by saying that she will be in attendance for the Oscar ceremony nor will she be watching it on television, among others who have decided to follow Mrs. Pinkett-Smith's lead are the world renowned filmmaker Spike Lee a recent recipient of the Oscar's Governor award, who publicly stated instead of attending this year's ceremonies he will be watching his favorite basketball team the New York Knicks live at Madison Square Garden in New York City.
The constructive criticism from our community has been since our Sisters and Brothers who are part of Hollywood's inner circle and select few, have at their disposal multiple platforms to raise a multitude and variety of political issues that truly reflect the mood, feelings and sentiments of African people at home and abroad. Because their timing in choosing to magnify Hollywood's ever old contradictions rooted in racism and white supremacy, too often have been restricted to instances when they are personally overlooked or ignored for their work in front of or behind the camera, we at the grass roots level have a responsibility to not only share with but emphatically demand what issues and concerns they should raise on our behalf.
It is of paramount importance that Sister Jada and Brother Will be told that President Mugabe and the Government and People of Zimbabwe, wake up each and every day forced to deal with the political economic and social hardships of being under US-EU sanctions, a price they have chosen to pay so that future generations of Zimbabweans in particular and Africans in general have complete and unquestioned control over our natural resources.
During her PSA Sister Jada discussed the power and influence that so-called Africans have amassed therefore we no longer need to be invited anywhere, if this daughter of Africa wants to see true power in perpetual motion, She along with her husband should come to Zimbabwe and sit down with President Mugabe and hear from him directly how US-EU sanctions and not bad governance have compromised the people and nation. Since Sister Jada's birthday September 18
th
happens to be on the same as Osagyefo Kwame Nkrumah Ghana's 1
st
President, she would benefit from having some face time, with an African head of state who like the Osagyefo is in a unique and strategic position to break the cycle of Mother Africa being raped and plundered by US-EU Imperialism.
While Madiba Nelson Mandela was alive Brother Will would bring the students from the high school he attended and graduated from Overbrook High School in Philadelphia,Pennsylvania, who had the best grades to come and meet the Madiba in South Africa, it would be incredible if Sister Jada and Brother Will brought students from Philadelphia and Baltimore to the other side of the Limpopo River so they could meet President Mugabe and learn for themselves what Zimbabwe represents at this moment in history. This would show the African world that Sister Jada and Brother Will reject the historical narrative that reduces African people's heroic struggle against Apartheid and Settler Colonialism in Southern Africa, to the personal biography of the Madiba as an individual and the African National Congress as an organized formation.
It is hard to believe that nearly 25 years have come and gone since Spike Lee's 1992 film Malcolm X has come and gone, at the end of the movie Mr. Lee reveals some epic footage of the Madiba discussing Brother Malcolm's life and work with students in the classroom, if Mr. Lee was truly valued historical accuracy instead of a creative theatrical twist that scene would have been in Zimbabwe with President Mugabe.
While the Madiba's place in history is without question secure, it cannot be ignored that he words are deeds never reflected that militant assertion of Brother Malcolm that "Land is the basis of all independence", Sister Jada and Will can correct Mr. Lee's mistake by doing a documentary and Zimbabwe's historic land reclamation program and the cowardly and vindictive motives behind US-EU sanctions.
The decision to come visit Zimbabwe and lend their voices and celebrity would not only raise much needed attention to the suffering and resiliency of President Mugabe and his people, but it will invoke the memory and spirit of the first so- called African American to be a recipient of an Oscar Sister Hattie McDaniel in 1940 for her portrayal of Mammie in the film Gone With The Wind.
Sister Hattie who in her acceptance speech stated "I sincerely hope I shall always be a credit to my race" was born in 1895 the year before Mbuya Nehanda led the 1
st
Chimurenga in Zimbabwe, was denied the opportunity to attend the film premiere in Atlanta due to her racial and cultural makeup.
If Sister Jada and Brother Will find it in their heart to come to Zimbabwe, they should encourage certain distinguished colleagues who previously have been recipients of the Oscar Sidney Poitier, Denzel Washington, Forest Whitaker and Jamie Foxx to join them on this groundbreaking journey.
The African world is eternally grateful to Mr. Poitier not only for portraying Reverend Misimangu in the 1951 film Cry The Beloved Country, but putting up the bail money for SNCC(Student Non Violent Coordinating Committee)organizers who were arrested for staging a sit-in at the office of the South African consul General, at the age of 88 Mr. Poitier could play the role of an elder statesman in encouraging so-called
African American actors and actresses to call for the lifting of US-EU sanctions on Zimbabwe.
When Mr. Washington played the Pan African freedom fighter Steve Biko in the 1988 movie Cry Freedom, the filming had to be done in Zimbabwe and Kenya because South Africa was still under Apartheid, it would be wonderful to have our brother return to Zimbabwe to campaign for the lifting of US-EU sanctions. Because Mr. Washington's first Oscar could also ask that no actors and actresses in Hollywood of direct origin and ancestry to Africa, reject roles offered to them to play police/military officers or US Intelligence agents as long as African children people are murdered every 28 hours by law enforcement officials.
In the case of Mr. Whitaker his Oscar for portraying the former President of Uganda Idi Amin in the film the Last King of Scotland, due to the role he played our brother has first- hand exposure to US-EU Imperialism's efforts to demonize and vilify President Amin, who in their opinion deviated from the neo-colonialist mandate after being used by the west to oust President Milton Obote from power.
What Mr. Whitaker will discover is our former colonial and slave masters obsession with bringing about an illegal racist regime change in Zimbabwe is an extension, of their genocidal crusade in Uganda.
Mr. Foxx should who received an Oscar for his portrayal of the Genius of Soul Ray Charles in the 2004 film Ray, may have discovered by now that even though Mr. Charles refused to perform before a segregated audience, he did not hesitate to perform at Sun City in South Africa alongside Frank Sinatra at the height of Apartheid. Mr. Foxx can correct Mr. Charles mistake by calling for the lifting of US-EU sanctions on Zimbabwe.
This year's Oscars are being hosted by the mega popular comedian Chris Rock and being co-produced by Reginald Hudlin, Mr. Rock who is support of President Obama's initiative for Gun Control called the President the father of the nation and we should be obedient and listen to our father, if he lends his voice to the fight to lift US-EU sanctions on Zimbabwe he will be honoring Mother Africa. We hope Sister Jada Brother Will and the Africans in Hollywood stand with Zimbabwe.
Obi Egbuna Jr is the US Correspondent to the Herald and External Reltaions Officer of ZICUFA9Zimbabwe Cuba Friendship Association his email is
obiegbuna15@gmail.com